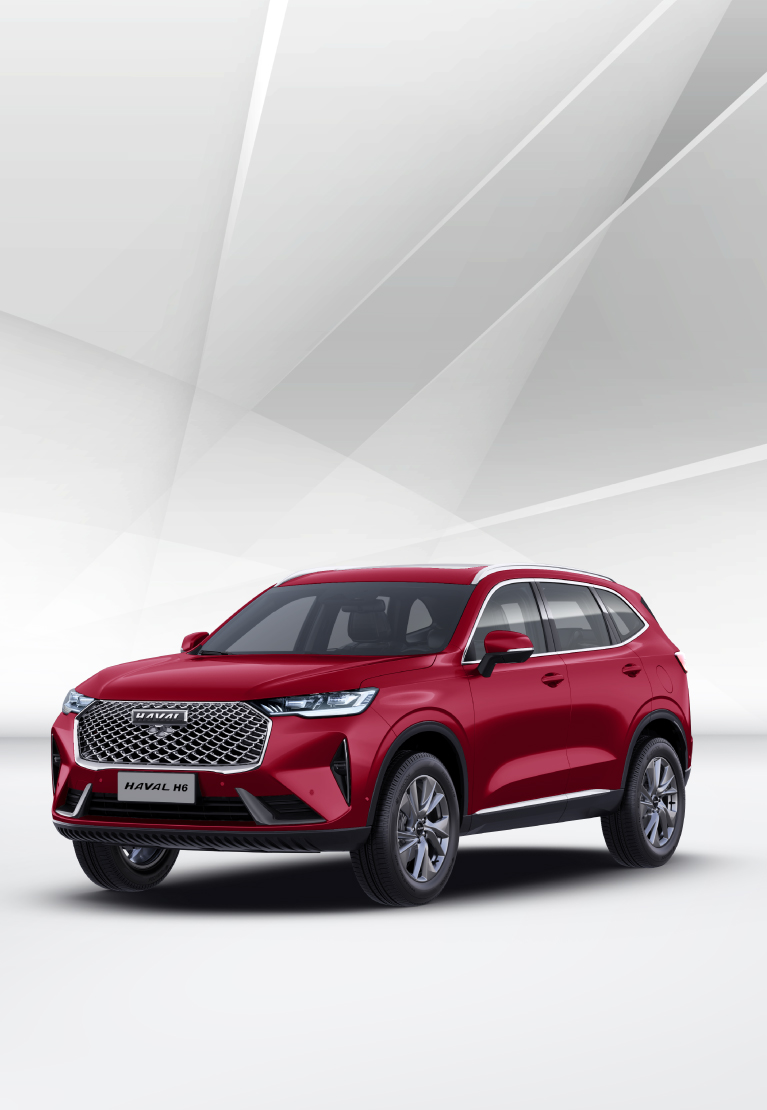 ALL-NEW HAVAL H6
Starting Price: 7,500 KWD
Offer: 15 years warranty, and 3 years' service.
Cylinders/Valves: (4/16)
Capacity: 2.0 L
Transmission: 7DCT
Horsepower: 201 hp
Torque: 320 Nm
Overview
Built on a progressive global lightweight modular platform, the all-new HAVAL H6 delivers dazzling performance, state-of-the-art technology and outstanding safety. From its punchy 2.0 litre turbocharged petrol engine to its digital driver interface, the new H6 is clearly our most advanced SUV yet.




A masterpiece of modern engineering: From the crisp curves of the exterior to the minimalist elegance of the interior, every line of the vehicle embodies its 'Futuristic Simplicity' design philosophy. With its angular headlamps and bold grill, the H6 isn't just a sophisticated SUV, it's a statement.