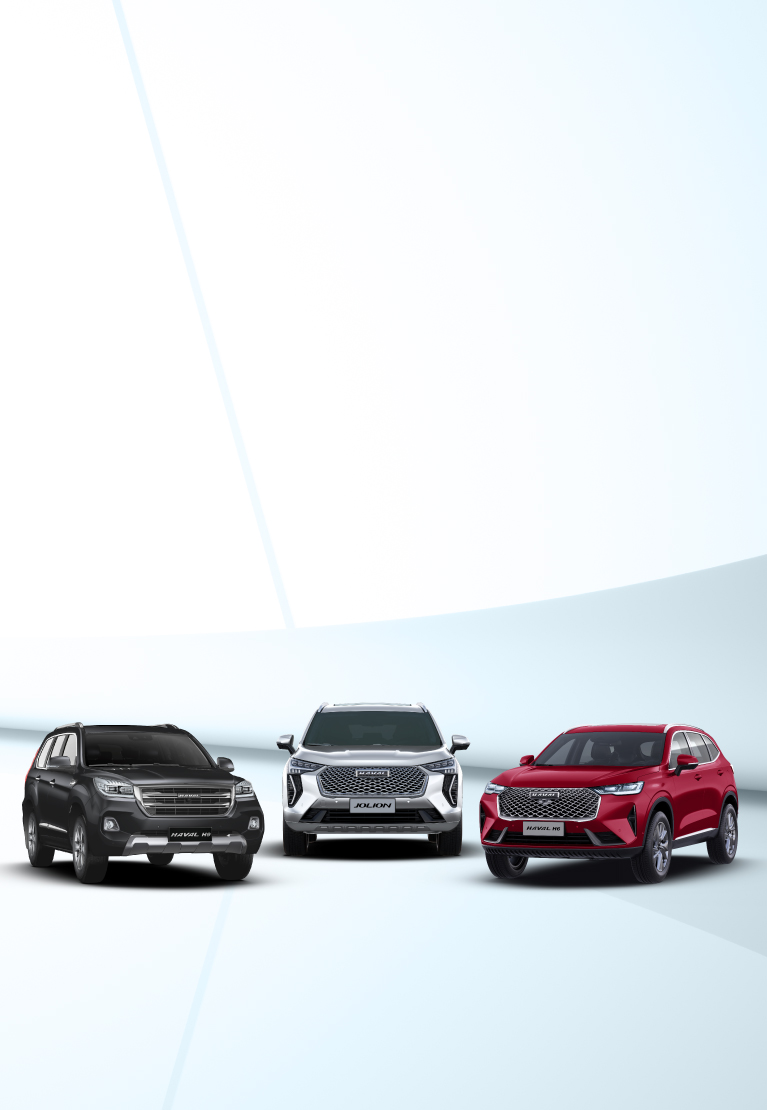 About Haval

In 2013, Great Wall Motors (GWM), China's biggest SUV and pickup manufacturer, celebrated the delivery of its one millionth SUV in Beijing since being founded in 2002. In the same year, the company launched its very own specialist SUV brand, HAVAL, at an event attended by a thousand delegates, including distributors and journalists.
Just two years later, in 2015 HAVAL's best-selling SUV model hit an incredible milestone as the millionth HAVAL H6 rolled off the production line. One year after that, GWM celebrated its own major milestone as it celebrated a sales figure of over a million units of SUVs and pickups sold around the world in a single year.
These incredible numbers provide some indication as to why brand valuation consultancy Brand Finance listed HAVAL as the "world's most valuable SUV brand" in their Global 500 2018 list.
In 2019, MAKFM Automotive Company signed an agreement with Great Wall Motors to become the authorized distributor for Haval range of passenger vehicles in Kuwait.
Brand Philosophy
HAVAL: The No.1 SUV Brand in China
Since the launch of its first SUV in China in 2002, Great Wall Motors has established itself as the premier SUV manufacturer in the world's biggest automobile market. It has since been the top-selling SUV brand in China for 16 consecutive years.
The company is committed to establishing HAVAL as the world's leading specialist SUV brand. While other manufacturers are spreading their focus across a wide range of vehicles and platforms, HAVAL is specialising in what is the fastest growing automotive sector in the world.
Brand Activity
The Dakar rally is an off-road endurance event that takes place annually in South America. Crossing the Atacama Desert, Pampas Steppe and Andes, and covering distances of up to 900km per day, the HAVAL Dakar team overcame the acid tests of wind and sand, mud, road blocks and temperature changes to, finish in 6th place in both 2013 and 2014 among big names like BMW and Toyota. Most of the competitive special sections are off-road, crossing dunes, mud, camel grass, rocks and erg among others. The distances of each stage covered vary from short distances up to 800–900 kilometres (500–560 miles) per day.